Hello guys!

My due date is getting closer and I've spent the past couple weeks nesting and getting everything ready for our baby's arrival. Packing my hospital bag was one of the first things I did at around week 34 or 35. I think it's a good idea to have it ready in advance since some babies can come it a little bit earlier.

So, I decided to share with you guys what I am bringing to the hospital with me. Reading blogs and watching youtube videos from other moms really helped me to have a better understanding of what to pack. I honestly don't know how people did before the internet era I literally google absolutely everything!

Anyway let's get going. I'll start with what I am packing for me.
Comfy robe: Everyone said that the hospital wards can be pretty warm, especially now in winter when they always have the heating on. So, I decided to get a silk robe instead of a fluffy one. This is the exact one I got from Primark.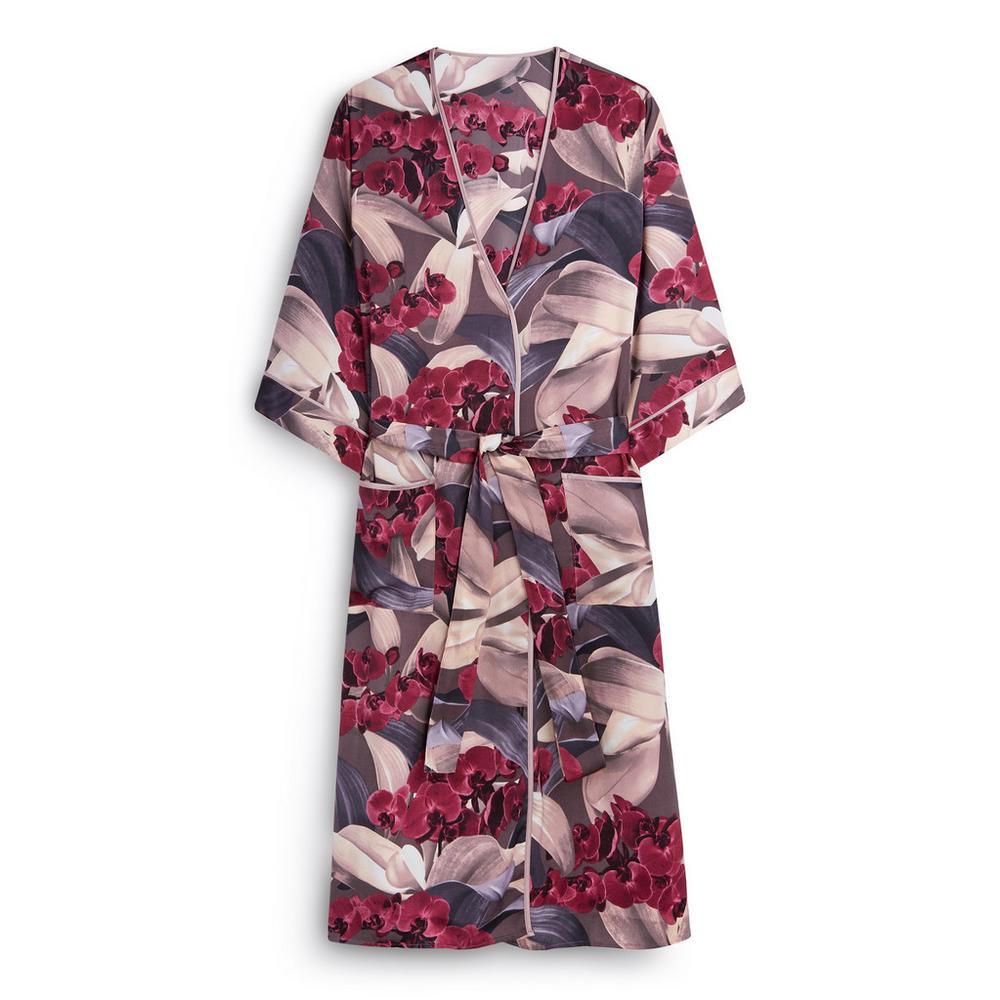 Pajamas: I'm bringing 2 sets of trousers and cami pajamas and one bottom up shirt dress. Both styles are easy to access for breastfeeding. 3 should be enough for a 3 days stay at hospital.
Nursing bra: I'm bringing 2 nursing bras. I got mines from amazon, nothing fancy but good quality and comfortable.
Big granny pantys: "get the dark big ones and don't bother buying cute expensive ones", that's what all my friends said. They probably will be ruined anyway. I also got a couple packs of disposables pantys as a friend of mine recommended them to me, especially for the first couple days.
Nipple cream: I bought the Lansinoh cream. Nipples get sore, dry and cracked and this cream claims to be a godsend to get you through the breastfeeding journey.
Flip flops & slippers: You'll most likely end up taking a shower while you're staying in the hospital – and when you do, you'll wan to protect your feet.
Fluffy socks: apparently feet get very cold during labour so a pair of fluffy sock would be handy.
Bath towel: hospital don't provide you with a towel. So, this is a necessary item. Opt for a dark color one.
Toiletries & makeup bag: I divided this into three little bags. One is my toiletries bag which includes: toothpaste, toothbrush , shampoo, conditioner, body wash, dry shampoo and deodorant (all travel size). The second bag is my skincare bag where I packed: micellar water wipes, cleanser gel, moisturizer cream and lip balm. This is not my usual routine but I think it is enough for just a couple days in the hospital. The last bag is my makeup bag and I have also kept it very basic: BB cream, concealer, cream blush, eyebrow pencil and some mascara.
Maternity pads: get the biggest you can find for the first few days. Boots brand and Mothercare were the ones recommended to me.
Coming home outfit: As any other women, I'll probably be bloated and will still look pregnant after giving birth. So I choose to bring some loose, comfortable outfit to go home. I ordered this set rib knitted set from MissPap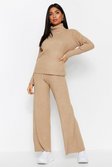 Hair bands / pins / clips: sounds silly but these will be handy to have during labour to keep your hair away from your face or to fix your hair after all the hard work.
Now, moving on to baby. This is what I packed for her.
Nappies, wipes and cotton wool pads: super essential items you will need to bring to hospital. I forgot to add on the list but also packed a nappy cream which I hope I won't need to use but I threw it in the bag just in case.
Vest and sleepsuits: I packed 5 of each. I only got a handful of newborn size pieces and some up to 1 month, everything else is size 0 – 3 months. The newborn size vests I got from mamas and the sleepsuits are from gap and mamas and papas.
A little tip to pack the baby's clothes ; use food bags like zip lock bags and label them. This way when you or your partner are looking for clothes to change the baby won't have to search for anything but the little bags. This is what I packed in each bag and I have prepared 5 of these: a vest, a sleepsuit, a hat or a bow, a bib and a nappy. The mamas and papas sleepsuits I bought have the incorporated mittens but the others don't. So, for those I have included a pair of mittens.
Blankets: I packed 1 swaddle blanket, 1 cellular blanket and 1 soft fluffy blanket to use with the car seat when we are coming home.
Nursing pillow: to support baby and my back while feeding her.
Car Seat: this is the one we picked in mamas and papas.
I have two bags packed so far. One travel suitcase and one handbag which I'll be using as my diaper bag. But i also packed some extra bits in Giovanni's bag which includes: snacks such as cereal bars, nuts, gummy bears, fruits, a refillable water bottle, a t-shirt and hoodie for Giovanni, earphones, earplugs, sleepmask and a small hairdryer in case I wash my hair while staying in hospital.
This is pretty much all what I have packed and I hope this will be more than enough. Although, I would recommend you ladies to leave an extra bag packed at home with clothes for baby and for you too in case you end up staying a bit longer in hospital, just send someone home for this bag and they won't have to be searching for anything.
I hope this post help you and I wish the best of luck to all of you soon to be mums.
Love, Paola xx.
---
¿Qué llevar en la maleta del hospital?
¡Hola, chicas!
Mi fecha de parto está cada vez más cerca y yo me he pasado las últimas semanas "anidando" y preparando todo para la llegada de nuestra princesa. Una de las primeras cosas que alisté, incluso antes que su cunita y coche, fue la maleta del hospital. Muchos bebés nacen antes de tiempo, asi que queria tener esto listo en caso de alguna emergencia.
Para prepararme, me ayudo mucho leer blogs y ver videos en youtube de chicas haciendo sus maletas para el hospital, esto me hizo tener una mejor idea de lo que debería llevar al hospital y lo que no es tan necesario, así evito llevar demasiado. Por eso quise hacerles este post para ayudar a otras futuras mamis en su proceso.
Comienzo con lo que llevo para mi.
Bata cómoda: opté por una de seda en lugar de una de tela gruesa ya que, sobretodo en esta época, los hospitales de aquí suelen ser bastante calientes, por la calefacción que está encendida todo el tiempo. Esta es la que compre para mi y la encontré Primark.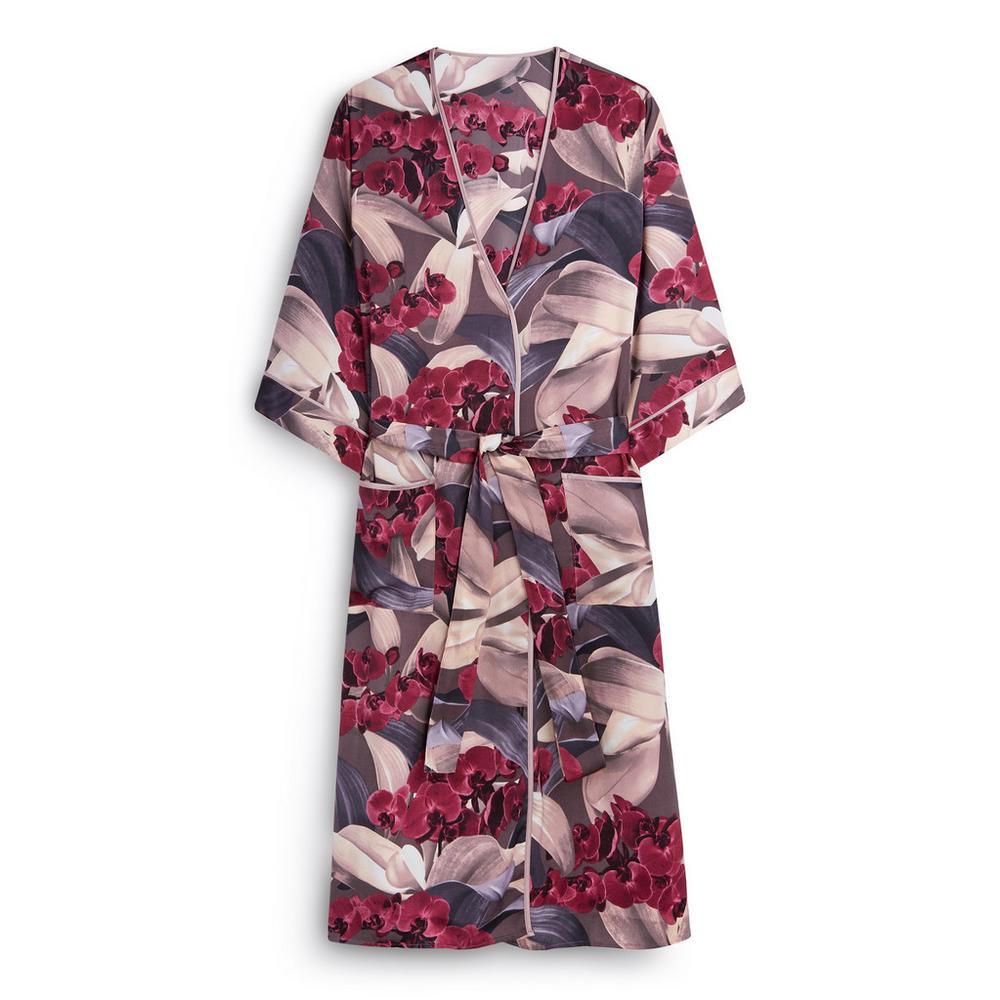 Pijamas cómodas: llevo 2 pijamas de pantalón y blusa de tiritas y un camisón de botones al frente. Ambas opciones son de fácil acceso para amamantar. Con tres debería ser suficiente.
Brasier Materno: llevo 2 brasieres maternos en la maleta. Estos los conseguí en amazon, les dejo el link aqui por si les interesa. Son super cómodos y a excelente precio.
Pantys grandres: "olvídate de comprar ropa interior bonita, busca las grandes de abuela y preferiblemente oscuras", ese fue la recomendación de todas mis amigas y de todos los blogs que leí. Obedientemente, compré un paquete de pantys de abuela en color negro y tambien llevo algunas desechables como las que dan en el hospital para los primeros días. Aparentemente son super útiles, ya que es normal mancharse de luego de un parto natural.
Crema para pezones: esta fue una recomendación de una insta-amiga y luego vi que muchísimas gente la recomienda también. Al principio, la lactancia materna puede resultar dolorosa, sobretodo cuando no sabes muy bien lo que haces y estas aprendiendo. Los pezones suelen romperse, resecarse y maltratarse muchísimo. Esta cremita ayuda a aliviar esos síntomas durante esa travesía.

Flip flops & Pantuflas: una vez que des a luz probablemente quieras bañarte, las flip flops protegerán tus pies cuando necesites usar la ducha. Las pantuflas, para caminar cómoda por la habitación.
Toalla de baño: al igual que con las pantys, la recomendación de muchas es llevar una de color oscuro, para disimular cualquier mancha que quizá dejes en ella. Tambien llevo una toalla pequeña para secarme la cara.
Bolso de maquillaje y aseo personal: Estos bolsitos los dividí en tres categorías. El primer bolso es de aseo personal y lleva: cepillo de dientes, crema dental, shampoo, acondicionador, shampoo seco y gel de baño (todo en tamaño mini/de viaje). El segundo bolso son mis productos de skincare e incluí lo siguiente: gel limpiador, tónico, crema hidratante y toallitas de agua micellar. Esto no es lo usualmente utilizo, pero es lo más básico para que mi piel no se reseque ni maltrate durante mi estadía en el hospital. Por último, el tercer bolsito es el de maquillaje, que también lo mantuve super básico, solo llevo: CC cream, corrector, rubor en crema, lápiz de ceja y un bálsamo labial con color.
Outfit suelto para regresar a casa: luego de dar a luz la mayoría de las mujeres siguen hinchadas y con panza de embarazada. Tomando esto en cuenta, decidí comprar un conjunto cómodo que me quedara incluso con mi barriga actual (38 semanas) . Les dejo el link por si les gusta, a mi me encantó y seguramente lo usaré bastante durante el post parto.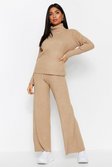 Cámara, celular y cargadores: No creo que esto lo olvidemos, pero por si acaso, puse un recordatorio en la nevera para chequearlos antes de salir al hospital.
Para la bebe esto es lo que he empacado
Pañales, toallitas húmedas y pads de algodón: artículos súper básicos que necesitarás llevar en tu bolso. Aquí no recomiendan usar las toallitas para limpiar a los bebés recién nacidos, sino humedecer algodones con agua. Sin embargo, las waterwipes solo contienen agua, asi que estare llevándolas también, ya que muchas amigas me las recomendaron.
Bodies y pijamas enterizas: empaqué 5 de cada un todos en talla "recien nacido". Un tip para guardar la ropita del hospital de bebe es guardarlo en bolsitas tipo ziploc y escribirle por fuera que outfit o para que dia es. De esta manera, cuando estés en el hospital o clínica, no tendras que estar buscando la media, el gorrito que combina, etc. Solo le pides a alguien que te alcance una de estas bolsitas y ya tendras todo a la mano. Yo incluí lo siguiente en cada una: body manga corta, pijama enteriza, gorro o lazo, babero y pañal. La mayoría de las pijamitas que compré son de las que tienen los pies cubiertos y las manoplas integradas, para las que no son asi llevo un par de medias y un par de manoplas.
Sabanitas o mantas: llevo dos sabanitas para hacer "swaddle" o envolver a la bebe. Una manta tejida que recomiendan en el hospital ya que es la más segura en caso de que quede en la cara del bebé pueda seguir respirando y la última mantita es más suave y gruesa para cubrir a la bebé al salir del hospital. También llevo una toalla para la bebé ya que en el hospital le darán su primer baño.
Almohada para amamantar: incluso si planeas dar tetero/biberón será útil para ayudarte a sostener al bebé y que tu espalda sufra menos.

Silla para el carro: super importante y además es obligatorio. Esta es la sillita que nosotros escogimos cuando compramos el coche de la bebe

Al final, tengo dos maletas empacadas una tipo equipaje de mano con ruedas donde llevo mis cosas, y la otra es el bolso que estaré utilizando como pañalera donde llevo las cosas de la bebé. Tengo un tercer bolso pequeño que preparé apenas ésta semana y metí algunas cosas extras que no me cabían en las otras maletas, entre ellas: un cambio de ropa para Giovanni (franela y suéter), snacks como gomitas, barras de cereal, nueces, fruta, botellas de agua, secador pequeño por si decido lavarme el cabello, audífonos y por último metere el ipad.

Esto es básicamente todo lo que llevo y espero sea suficiente. Sin embargo, les recomiendo dejar en casa ropa para ti y para el bebé lista por si acaso necesitas enviar a alguien por más. Otra recomendación, es chequear con amigas o conocidas su experiencia en el mismo hospital o clínica donde vayas a dar a luz ya que todos funcionan de diferente manera y para algunas quizá yo empaqué demasiado y para otras la lista se quede corta. Así que lo mejor es preguntar. Espero que este post les ayude a las futuras mamis que como yo, están preparándose para ese gran momento. Muchísima suerte a todas.

Love, Paola xx